What does the education of the future look like and how can we, as teachers, best prepare our students for it?  What does digital citizenship look like in our classrooms and what are our roles?  Emphasis has shifted in education away from memorization towards the ability to acquire knowledge but is it enough?  How do we create and deliver the education of the future when we are so stuck in the institutions of the past?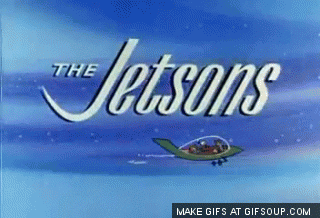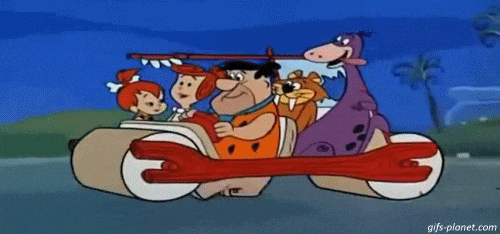 One of the more difficult problems we are running into and I think will continue to run into is that we were all schooled in past systems.  Most people struggle leaving their comfort zones and this is very evident in the current state of education.  There are some teachers, sure who seem to be excelling in their field.  But for every teacher who is doing a phenomenal job moving forward, there seems to be two holding tight to past systems and refusing to implement change.
Even our buildings reflect the need for change.  In the past few years, many new school have been built to try to accommodate this different style of learning and they are met with various degrees of success.  However, they do not meet their fullest potential when teachers themselves are unwilling to push forward.
This is not a slight on any teachers in particular but rather on us as a whole as we are all certainly guilty of remaining in our comfort zones for too long instead of pushing for the next great thing.  It can be frustrating for some to try to teach with new technologies when it feels like the students have so much of a better understanding than the teachers.  As we move towards the future, this idea of teacher as knowledge keeper is one that has to be put aside to allow for greater learning to occur.  I like to think of myself more as someone who is there to help and guide students in their learning rather than the person who has all of the answers.  As technologies progress, I think this will be our role more than anything else.  Students will be more accountable for their own learning and will seek out teachers to help them develop the tools as they see fit.
Hopefully in order for this to be accomplished schools themselves will undergo a major restructuring.  No longer will we sort and teach children according solely to their ages but instead create flexibly groupings based on their passions.  As their passions change and evolve, have the groups able to change and evolve as well. Imagine as teachers being sorted according to our same age peers?  We would have to teach the same grades as them, facilitate the same extracurricular, and be expected to have the same strengths and weaknesses.  It seems insane as we can all picture colleagues we have who are much older or younger than us with whom our passions are much closer aligned. I believe that students would be better served if we were to shift away from same-age groupings with them as well.
DIGITAL CITIZENSHIP: THE CRITICAL CALL TO EDUCATE AND PREPARE 21ST-CENTURY LEARNERS calls upon society to "run parallel to the way students learn in the 21st century". It is our job to learn alongside students and ensure that we are up to date and teaching them the skills that they will need for an ever evolving world.  By the time our young students are working, there will be completely new technologies than what there are now.  However, that doesn't diminish the need to learning the current technologies but instead increases the urgency for it.  All new technologies build off of some sort of old technological understanding.  It is in our student's best interests as 21st century learners that we as teachers strive to have ever-changing lessons and do the best we can in becoming digitally aware and engaged citizens.