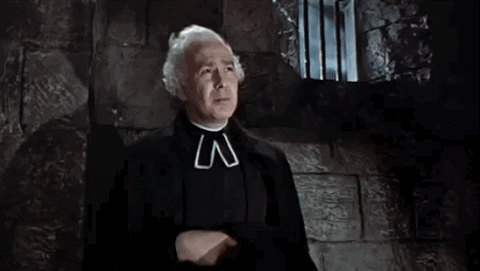 I read some time ago, that "I've read and agree to the terms and service" was the most common lie ever told on the internet. In the context, it was intended as a joke but as we are learning and becoming more aware, there can be some important things seemingly hidden in the terms and service agreements of the various apps us and our students are using every day.
Generally, terms of service agreements come across as the image above.  You already know you wish to use the app, so you scroll through and click "agree".  Because really, what are your options?  How many apps give you the opportunity to agree or disagree to certain amendments in their terms of service agreements?  Below, I'm going to show some highlights from the three apps I've been focusing on for my major project: Google Classroom, Snapchat, and Instagram.
My decision to begin using google classroom for my professional app was a challenging one.  I'm already using Google Sites as a main platform in my classroom and was hesitant about transitioning to a new format.  However, I'd been hearing such good things about it I decided to give it a go.  The first thing I did was read the Term of Service Agreement and I had to decide which kind of Google Classroom I wanted to create.
I decided to embark on my Google Classroom quest with my classmate and sister Jocelyn Carr.  She is an Learning Resource Teacher but it currently on maternity leave so it worked out great for her to come into my school a few times to work with my students and myself.   It is has also been a great resource for being able to plan from home or on the go simply using our smartphones.  To read a much more timely (aka less procrastination) account of our set up attempts, check out her blog post from when we were starting up Jocelyn's Blog on Beginning Google Classroom .
When we were searching for terms of service, we came across Google's Terms of Service as kind of a broader terms of service agreement then just for Google classroom.  In a lot of ways I like this as I've been playing around with integrating more google apps into both my Google Classroom and my Google Site and it is nice to feel that I have done my due diligence by looking through the Terms of Service agreement before using these apps with my students.  I found the Terms of Service agreement straightforward and there wasn't anything alarming that came up.
For me, the most confusing thing and what I spent much of my time on was deciding which type of google account to create with my students.  For most teachers this is a no-brainer as they have division policies, and most students have a school google account.  For us, not so much.  In the beginning of the year I have my students create a "professional" google email address that we will be using in our classroom and one that can be placed on their resumes.  They use this to access our Google Site as well as for a few other apps and communications we have been using.  You can check out the  Differences Between the Types of Google Accounts by clicking here.  The school google accounts had some great features which could be managed school wide.  Since I am only one of two teachers in my school using the google teaching apps, the more I read the more this began to feel like a step backwards for my students.  I felt that they had already learned and demonstrated proper digital citizenship in regards to their google accounts, having them switch to a school monitored account (when they will be leaving our school in a few months) felt unnecessary.  In the end, I decided to stick with the personal accounts my students had already been working with as we use this solely for school use anyways.
After talking with my students and debating what apps I should know, I settled on learning more about Instagram and Snapchat.  This prompted lots of great conversations with students, especially in the beginning. Students in my classroom and students in other classrooms wanted to help me and give me tips.  
Before even getting too much into the apps, one of the things that I learned about Instagram is that you can create and open or closed accounts.  I learned this by accident by creating an open account. My hope was to have an Instagram account where I could see close family and friend's pictures and feel more comfortable sharing pictures myself.  Instead at one point I found myself being followed by Yorkton KFC.
I found that in regards to the Terms of Service, both Instagram and Snapchat had many similarities.  Both state that you must be 13 years old to use the apps in the very first line.  We all know many user under the age of thirteen but it does raise the question of where does the app creators responsibility end and where do teachers and parents responsibilities begin?  By placing this first, I feel that they are sending a very clear message in regards to the apps usage.  I'm not sure what to think about this.
Instagram's Term's of Service next includes a "no nude photo" clause.  Snapchat's makes no sure mention.  This makes sense, given what Snapchat is sometimes used for.  This has gotten so many teens in trouble with the idea that an image will disappear in seconds but alas, that is a topic for another day.  Snapchat's service agreement states that "Many of our Services let you create, upload, post, send, receive, and store content. When you do that, you retain whatever ownership rights in that content you had to begin with. But you grant us a license to use that content. How broad that license is depends on which Services you use and the Settings you have selected."  This is a fairly broad clause for a service that is supposed to send 20 second pictures when are then deleted.
The most alarming part about beginning Instagram for me was the use of hashtags which wasn't explicitly stated in their terms but just a connection I've made since starting to use it.  I find that Instagram and Twitter are the social media sites that use hashtags the most.  Both are used with a purpose but I wonder how many people use hashtags and don't fully understand that by doing that they are sending their photos to open platforms for whoever to see?
I was most impressed that with very little research I was able to find copies of the Terms of Service for both apps broken down and explained in simpler terms.  I've already used this practice for other apps that I'm not focusing on for this project and I feel it's something good to know as educators and it comes time to research other apps in the future.